I have been living a lie for the last 25 years. It's time I come clean about something that happened the summer before 7th grade.
My mom worked, so when the public education system was done with me, I was left to my own devices. Warned yet again not to have friends over, I called my friend Krista to join me for some pancakes. Krista was often at my house
when I wasn't supposed to have company
and our covert hangouts were old hat.
Our electric beater, long since caked over with batter and stained from a Jell-O mixing accident, had been a wedding gift to my parents. The on-off switch was broken, so you had to put the beaters in before plugging it in or risk maiming yourself. I issued a stern warning and started the appliance whirring.
I showed Krista this trick I knew. I held out my hand, fingers spread, and put the spinning beaters on the middle of my palm.
It tickled! It was so much fun!
I urged her to try it, which of course she did because, you know, kids...
I took the beaters back and tickled my own hand with it again. She did something goofier than what I was doing, which caused me to laugh and turned my attention away from my hand. That is until searing pain shot up my arm and I realized the middle finger of my left hand was jammed in between the two beaters. It was all twisted up, the beaters pushing outward from one another, still attempting to knead my digit. I screamed and tried to pull my finger back out, but it was impossible. Because the on-off switch was broken, our attempts to stop the beaters from trying to spin were futile.
Finally, rational thought prevailed. Krista remembered that one could stop an electrical appliance by pulling the cord from the wall. The pressure pulling my finger deeper between the beaters lessened. We pulled and tugged frantically, but I was stuck. Pressing the release button that should have shot out the beaters, but they wouldn't budge.
I was starting to panic. My mother was going to kill me.
Eventually we realized the way to get my finger out was to slide it down toward the handle while pushing the handle against my body. After a few agonizing minutes, my finger dislodged.
We watched in horror as it turned red, then purple, and swelled up around the slit-like puncture wounds the beaters left. It seemed like I could bend it, sort of, except for the swelling. I decided it was probably not broken. I decided I should not seek medical attention.
I also decided we would not tell anyone what happened. We would say that I accidentally plugged it in before inserting the beaters and that's how my finger got caught. I didn't want anyone to know that I nearly broke my finger in an electric beater because I was stupidly tickling my own hand with it.
All through school, to the best of my knowledge, Krista kept my secret. But I can remain silent no more. To every one who asked how I mangled my finger, I lied to you. I'm sorry.
The scar I bore for years? The beaters. The fact that I only have feeling in one half of that finger? The beaters. The reason I tend to flip people off with only my right hand? The beaters.
It's all because of those beaters.
But it really did tickle...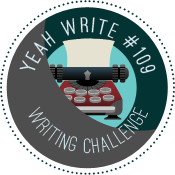 Edited to add: This post was selected as an Editor's Pick!