When I was but a teenager, a man I knew passed down some wisdom that has often been repeated through the years by my circle of friends.
"You know what they say about the girls who smoke the Newport cigarettes?" he asked in his very thick Greek accent. "They like to fuck."
Never a fan of menthol and not wanting to sully my reputation, I decided to stick with my Camel Lights.
***
A few Saturdays ago, my husband and I had the desire for some ice cream around 9:30 PM. Because I was the one still dressed, I offered to make the run to 7-11. As I pulled into the parking lot, two women were sauntering in towards the door, straight through the middle of the lane I was trying to drive down.
"Get outta my way, ya fuckin' whores!" I growled, windows up, confident they couldn't hear me.
You see, as much as I hate to admit it, I do sometimes talk and act like someone born and raised in New Jersey.
I am not proud of myself. The fact of the matter is that these women were barely dressed and I judged them based on their lack of clothing. More than that, I was jealous that they could run around like that and I, most definitely, could not.
I entered the store and made a beeline for the freezer case. They were still paying for their Red Bulls and chatting loudly when I walked up behind them. They appeared to be in their early 20s, heavily made up with hair just so. Their black knee-high boots had stiletto heels at least four inches high.
I used to wear heels like that.
Black leggings, off the shoulder sweaters, tons of jewelry and one with a bare midriff, the girls giggled and laughed. They looked like they were going to go out dancing or to a bar. Something cool. They were probably not going home to eat ice cream and try to finish Season 1 of Revenge on Netflix.
I though about my own outfit. My sweater was one of those long ones, but since I'm so short it was past my knees. I was wearing my good mom jeans with a t-shirt from JC Penney's that was just a touch too short. I looked down and I realized I had forgotten to change my shoes before I left the house.
I was wearing my slippers.
The first woman finished paying and the second one passed her drink to the cashier who was, I am certain, the long lost son of El Debarge. She was just about to swipe her debit card when the first woman called to her to please get cigarettes.
"Oh, and a pack of Newports, too, please?"
I could barely contain my laughter when she turned, smiled at me, then apologized for taking so long. I smiled back, told her it was fine and hoped she didn't notice the two pints of Ben and Jerry's I was cradling.
Back in the lot, I fumbled for my keys as I headed towards my car. I wasn't really paying attention to where I was walking and when I saw a car approaching me, I shuffled along and did the obligatory apologetic wave to signal that I recognized my blunder.
As the car passed, I realized it was the women, each of them lighting up a Newport.
When I got back home, I changed into my pajamas and put my slippers back on. I smiled remembering old friends. I chided myself for my bitter jealousy towards young women who still have the youth and gumption to go out on a Saturday night, dressed up and ready for fun. I vowed to do something about my appearance and to pay more attention to my footwear.
Then I ate my ice cream, watched my program and passed out on my couch like the tired, grumpy woman I am.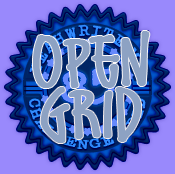 I'm linking up with the way-talented group over at Yeah Write. Hopefully I'll still be welcome after they all find out I'm kind of obnoxious and I have a potty mouth.