I've had to explain to my son about death before. That time it was my mother, his Grover Grandma. He called her that because Grover was her favorite character. He was 3 1/2 then and he was pretty OK with the whole situation since they weren't very close. This wasn't the grandmother who played with him and that he spent so much time with. In spite of that, I have spent the better part of the last two years fielding no shortage of follow up questions:
Where do the bodies go when people die?
What happens when someone dies?
Why are there so many headstones in that graveyard?
What's a graveyard for anyway?
What's that [urn] for?
Are we ever going to see Grover Grandma again?
Why don't we visit Grover Grandma anymore?
What happened to where Grover Grandma lived? Does someone else live there?
Are you sad about Grover Grandma?
Wait, so you don't even HAVE a mom anymore, do you?
No shortage of questions at all.
Honestly, I'm not bothered by them. Clearly it comforts him to know the facts and circumstances of a situation and I appreciate that. He'll ask one or two questions, carefully deliberate the answer and then go back to squealing about whatever character he's in love with that week.
But this conversation, the one about our dog, this one hurt. This one made me cry. I had to explain to this child that the dog we have had and loved for longer than he's been alive will not be with us much longer. I had to explain to him that his body is shutting down bit by bit. And, no surprise here, the questions began:
Will his legs just stop working?

No, it's not just his arthritis on the outside. It's his organs on the inside.

Does the doctor know why?

Yes, honey, he's just very, very old.

How old is he?

He is 14. But remember dog years aren't like people years. 14 year old people are still kids and you don't need to worry.

How many people years is dog years?

If he was a person, he'd be about 98. And that's pretty old.
I asked if he had any more questions and he was quiet for a minute. Then, as though he was asking me what's for dinner, he said, "Mommy? Do you know what day Dexter will be dead?" I told him I didn't, but it would be soon. He said he just hoped Dexter would get to have his birthday which was only 2 days away and I said that I did too.
The great thing about being a kid was that he was done talking about it. He moved on to the next topic which involved singing Angry Birds. I saw that he was sad while we were talking but then he just turned it off. When we got home and saw Dexter, I saw a look on Nathan's face I can't explain. It was not quite sadness, not quite pity.
This was two weeks ago. Yesterday we made the appointment to end Dexter's pain. He is severely arthritic and the medications that he has been on to help him also ruined his insides. We knew that was to be the outcome. Knowledge doesn't change anything.
I'm going to spoil and love on my dog until Friday when he will leave us. I will try to explain to my son what has happened. I will try to find a way to not give him the impression that you can just make phone calls and loved ones die or leave. I will try to hold it together enough to continue to do all that needs to be done because I suspect my son's world will not stop for this, even if he is sad.
I will try to answer all of the questions that I know are coming my way.
This was not the part of parenting animals and human children I signed up for. This part no one warned me about. This part is harder than I ever expected.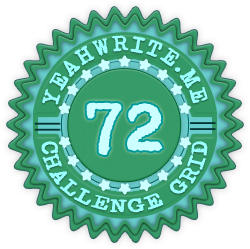 Linking up again with
Yeah Write
. Please click the link to the left to read the other submissions. You can vote for your favorites on Thursday.
~~~